Download our 'sustainability' brochure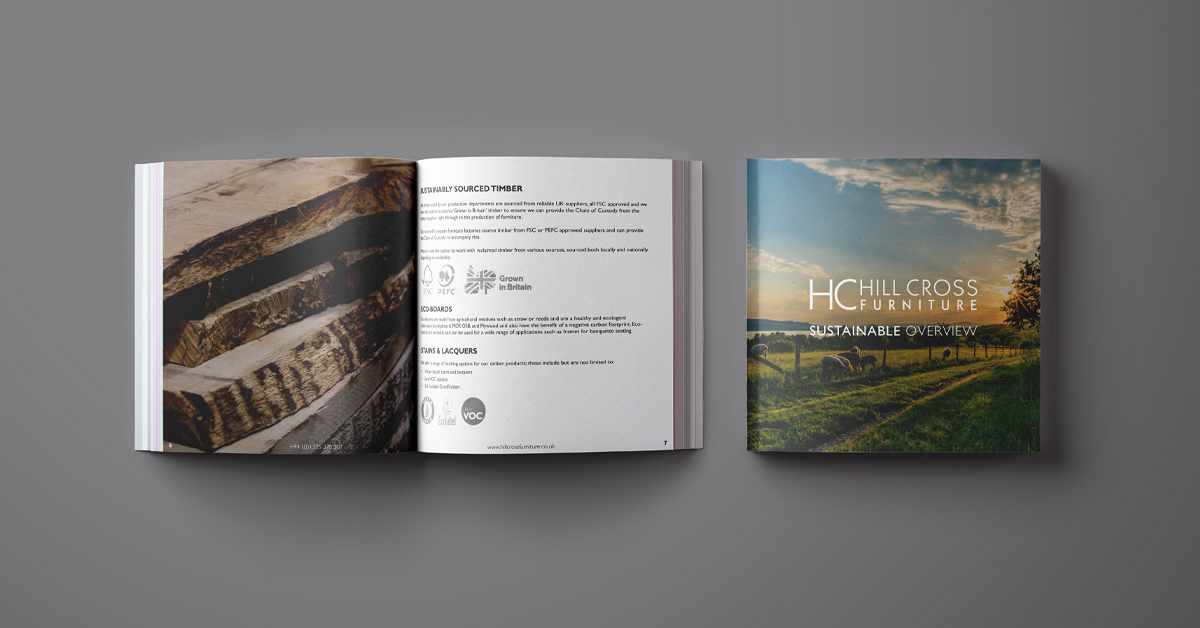 All our sustainable options for contract furniture, in one handy guide...
Simply fill out the form to download our 'Sustainability Overview' brochure, which is packed full of different sustainable furniture options.
All products have a possibility to be sustainable , through alternative timber, foam and fabric possibilities.
Inside the brochure you will find the different ways that Hill Cross contribute to sustainability and how this has been recognised by becoming a proud partner of the Sustainable Restaurant Association.
Contact the team to discuss sustainability further.